Configure your favourite colour and choose the pistol grip. Beyond the mechanic part of the stock, you will also receive the pistol grip best suited to your physiognomy. And, since you should also please the eye, the stock is available in different colour combinations for the shooting rifles that you can find on the list of brands that we serve.
Warning: selecting the Benelli 828U as the brand of shotgun, it will be possible to select only the New Comfort 828U pistol and the sizes S, M and L.



Tutti i campi sono obbligatori. Inserisci tutte le informazioni per poter acquistare il prodotto.
All FK6 stocks are equipped with the revolutionary new plate.
A multifunctional system for quick coupling/uncoupling, which also allows further adjustments.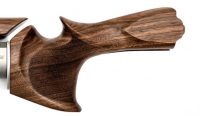 | MEASUREMENT | Height h | Length L |
| --- | --- | --- |
| XS | 75 mm | 93 mm |
| S | 82 mm | 99 mm |
| M | 90 mm | 105 mm |
| L | 90 mm | 112 mm |
| XL | 100 mm | 112 mm |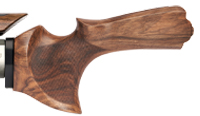 | MEASUREMENT | Height h | Length L |
| --- | --- | --- |
| S | 80 mm | 95 mm |
| M | 90 mm | 105 mm |
| L | 97 mm | 112 mm |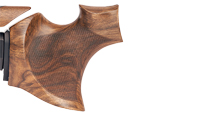 | MEASUREMENT | Height h | Length L |
| --- | --- | --- |
|  S |  80mm |  97mm |
|  M |  90mm |  107mm |
|  L |  97mm |  112mm |
Ask for your own version of our adjustable stock